EDM receives EuroCloud StarAudit Certificate (4-Star)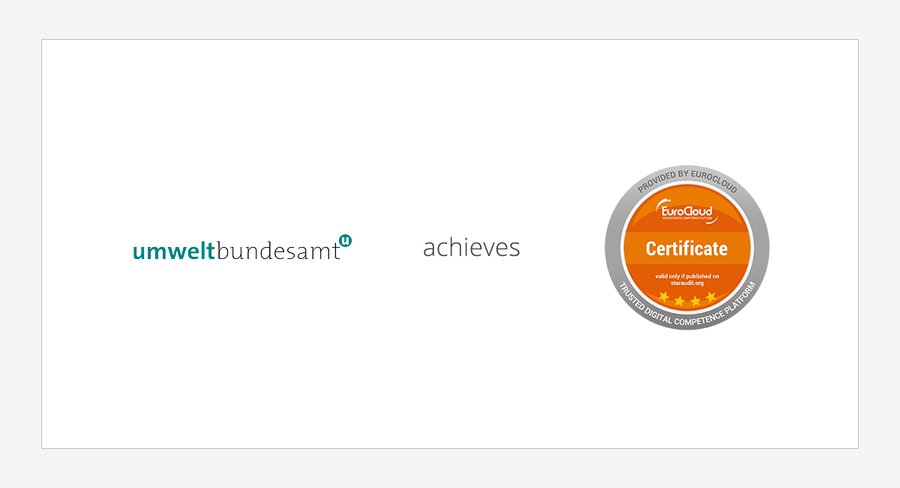 On 25 November 2020, the Austrian cloud service EDM was certified against the StarAudit criteria and awarded the StarAudit quality seal by EuroCloud Europe for the fourth time. This places EDM among the few European government cloud services that can boast a comprehensive cloud certification. EDM is operated by Umweltbundesamt GmbH, which was also responsible for the successful transaction of this fourth round of certification.
The EDM cloud service allows enterprises operating in Austria to securely and reliably fulfil complex obligations related to environmental laws and regulations. During the audit process, the auditors and experts verified that the business management system supporting the EDM service achieves an extraordinarily high level in regard to data privacy management processes and information security. Several improvements to the cloud delivery model of the EDM service were determined in the course of the certification as well: quality improvements to the disaster recovery management processes thanks to their verification and evaluation, and the provision of purposeful data security training for the operative staff.
Curious to see what EDM is?
Check out this video here.

#