Endress+Hauser achieves 4-Star level StarAudit Certificate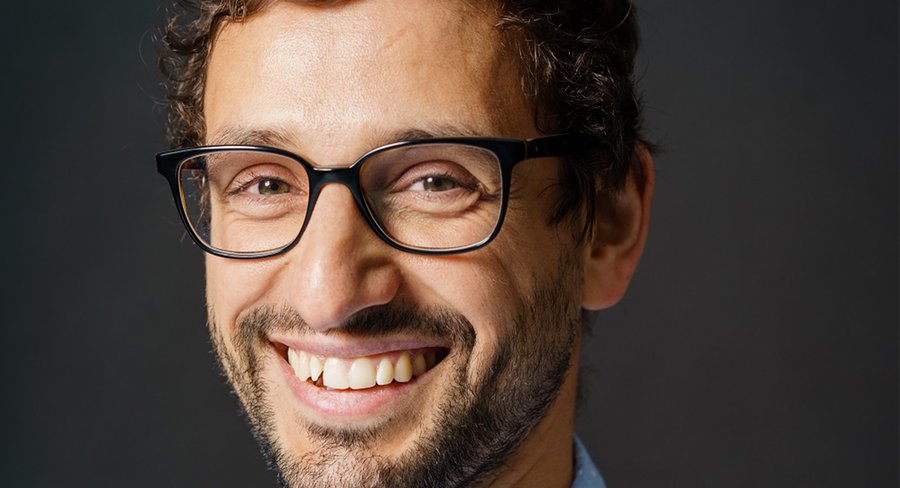 WHY DID ENDRESS+HAUSER PURSUE AN AUDIT?
In a world fraught with cyberattacks, leaked private data and steadily growing numbers of web applications, security and sustainability are essential topics. When talking to customers, a follow-up question typically centers on our security standards and measures. A comprehensive audit from an independent body is required here, with a certificate that gives our customers the confidence to use a web-based service relying on certain security standards. Besides, an audit provides a good guideline for setting up a web-based service and considers every relevant aspect. This sets the baseline for Endress+Hauser to offer such a service and satisfy the most sophisticated needs of its customers.
WHY CHOOSE THE EUROCLOUD STARAUDIT CERTIFICATION?
As a company located in the heart of Europe and with a lot of customers across the continent, we require a certification closely related to European laws and standards. StarAudit provides a wide range within their audit, going beyond techniques for secure and safe operation. The broad approach encompasses not only terms, data privacy and security, but operational and company processes as well, thus providing a complete outline. The utilization of several industry standards underlines the audit's thoroughness.
WHAT WAS THE SCOPE OF THE AUDIT?
Endress+Hauser offers a web-based service using a data hub, API, web applications and edge devices. All components from data gathering to cloud-based applications were checked during the audit. This approves the entire data chain from customer to customer.
HOW DO YOU FEEL ABOUT BEING THE FIRST INDUSTRIAL COMPANY TO SUCCESSFULLY ACHIEVE A 4-STAR RATING FROM EUROCLOUD?
Endress+Hauser has a set of key principles that define our spirit. Our foremost principle is "We serve our customers and learn from them", and another important one is "Quality first". We are proud to be the first company from the industry sector to achieve such a significant rating. It underlines our principles and proves our ability to attain the highest standards.
MOST VALUABLE PIECE?
The experience gained from the StarAudit criteria is most valuable for all of us given the wide range of criteria and documentation reflecting the expertise of professionals behind the audit. The process enhanced all our activities and expanded our mindset, resulting in a 4-star rating and the implementation of all relevant measures.
EASE OF THE PROCESS?
The self-assessment tool provides a fair overview of the audit scope. Explanations and documentation processes reveal details that allow a better understanding of the criteria applied. Accompanied by a consulting professional, we managed to find answers and solutions to all criteria. Following the intense time of preparation, the audit itself was the easiest part.
DID YOU ACHIEVE YOUR GOAL OF PROVIDING TRANSPARENCY?
Yes, we achieved our goal of a 4-star rating and are already using the reports and documentation as a reference in customer discussions. The achieved transparency supports us and our customers with confidence in what we do and how we do it.
WHAT'S NEXT?
Our offering is constantly improving, and new applications need to be developed. We want to keep our entire environment under the umbrella of StarAudit to provide sustainability.
Interview provided by Thomas Schmidt (Project Leader for StarAudit implementation).
ABOUT ENDRESS+HAUSER
The Endress+Hauser Group
Endress+Hauser is a global leader in measurement instrumentation, services and solutions for industrial process engineering. The Group employs more than 13,000 personnel across the globe, generating net sales of over 2.2 billion euros in 2017.
Structure
With dedicated sales centers and a strong network of partners, Endress+Hauser guarantees competent worldwide support. Our production centers in 12 countries meet customers' needs and requirements quickly and effectively. The Group is managed and coordinated by a holding company in Reinach, Switzerland. As a successful family-owned business, Endress+Hauser is set for continued independence and self-reliance.
Products
Endress+Hauser provides sensors, instruments, systems and services for level, flow, pressure and temperature measurement as well as analytics and data acquisition. The company supports customers with automation engineering, logistics and IT services and solutions. Our products set standards in quality and technology.
Industries
We work closely with the chemical, petrochemical, food & beverage, oil & gas, water & wastewater, power & energy, life science, primaries & metal, renewable energies, pulp & paper and shipbuilding industries. Endress+Hauser supports its customers in optimizing their processes in terms of reliability, safety, economic efficiency and environmental impact.History
Founded in 1953 by Georg H Endress and Ludwig Hauser, Endress+Hauser has been solely owned by the Endress family since 1975. The Group has developed from a specialist in level measurement to a provider of complete solutions for industrial measuring technology and automation with constant expansion into new territories and markets.
For further information, please visit www.endress.com/media-center or www.endress.com
The certificate was handed to Endress+Hauser by Christian Laux (one of the StarAudit accredited auditors involved in the process) and Martin Andenmatten (President, EuroCloud Swiss). In the photo below, from left to right: Martin Andenmatten, Thomas Schmidt, Andreas Hofmann (Endress+Hauser) and Christian Laux (Laux Lawyers).
Gallery