Taiwan's Food & Drug Administration, recertified as StarAudit 4 Star level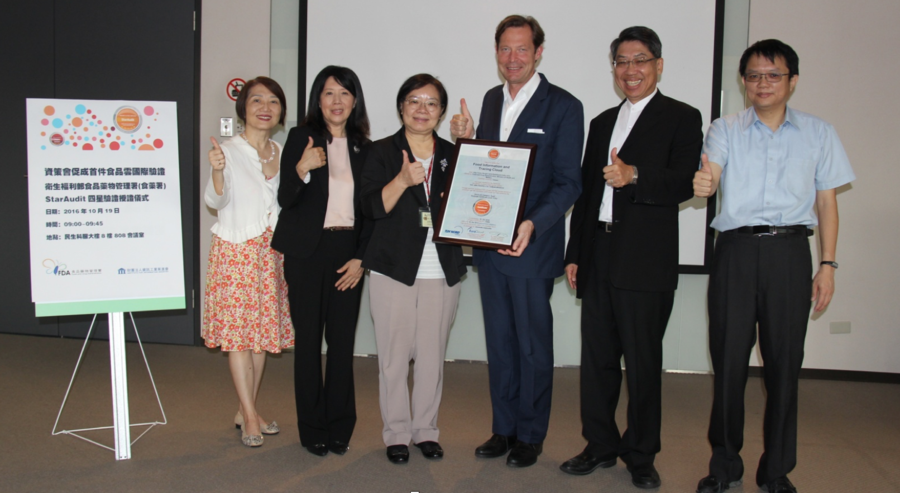 The safety and quality of food, drugs, medical devices and cosmetics are integral parts to promote the high standard of the national life style, health concerns and medical treatment. TFDA is the administrative agency as the criterion for the whole nation's health issues and setting it as a point of reference or index for the public health perspective. And all the administration and management services rely on a trustworthy and efficient information technology systems. In order to establish and maintain a trustworthy, efficient and security information technology system and cloud services, TFDA is certified to comply with ISMS 27001: 2013 and EuroCloud StarAudit 4 star standards.
With the operation and maintenance of information management system and cloud services, TFDA builds up a comprehensive information system to trace the life cycle of food from its production, import and selling channels to ensure a safety consuming environment for citizens.