The Looming Clouds: How and why cloud services are reshaping the future of financial services in Europe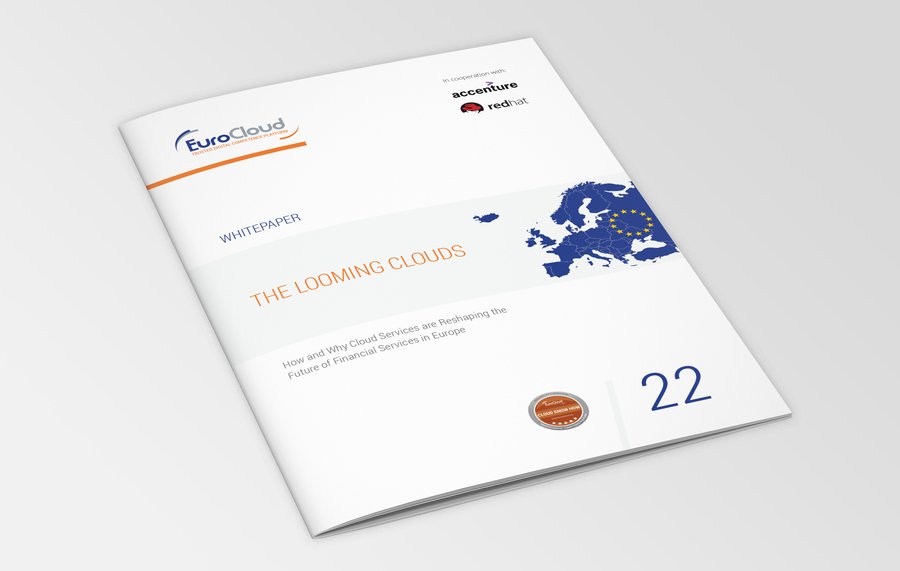 The financial services industry is confronting challenges across the globe. Externally, it must deal with new regulatory demands for greater transparency, new consumer demands, shareholders calling for faster growth and higher margins, and disruptive competition from both familiar and non-traditional actors. Internally, financial services firms grapple with legacy systems, ossified IT systems, and more.
Cloud computing offers many attractive benefits in this context. Chief among them are the ability to strengthen and streamline a firm's IT ecosystem, lower operational costs, and shorten time-to-market windows. Cloud computing can make a wide range of financial services operations cheaper, faster, safer, and smarter.
Yet a surprising number of firms have yet to take the plunge and implement a robust cloud strategy. Recent surveys suggestion that 43 percent of banks do not have a cloud strategy or have only started implementing basic cloud practices, Two-thirds say that fewer than half of their business lines are currently using the cloud.
This paper will trace the drivers of change across the financial services industry to illustrate the trend towards cloud computing. Common challenges banks encounter on their drive to the cloud will then be discussed. We will conclude with some discussion of how banks can overcome these challenges.
This Whitepaper was created in a cooperative process between Guido Greber Technology Advisory from Accenture and Konstantin Yershov. Financial Services Solution Architect from Red Hat: both proven financial services and cloud management experts.
We hope you'll find it useful on your journey to successfully transforming your financial service solution into the cloud.
Zürich, February 2019
Martin Andenmatten (President EuroCloud Switzerland, Vice-president EuroCloud Europe)
Tobias Höllwarth (President EuroCloud Europe)
---
The whitepaper can be browsed below.

#